This event has already occurred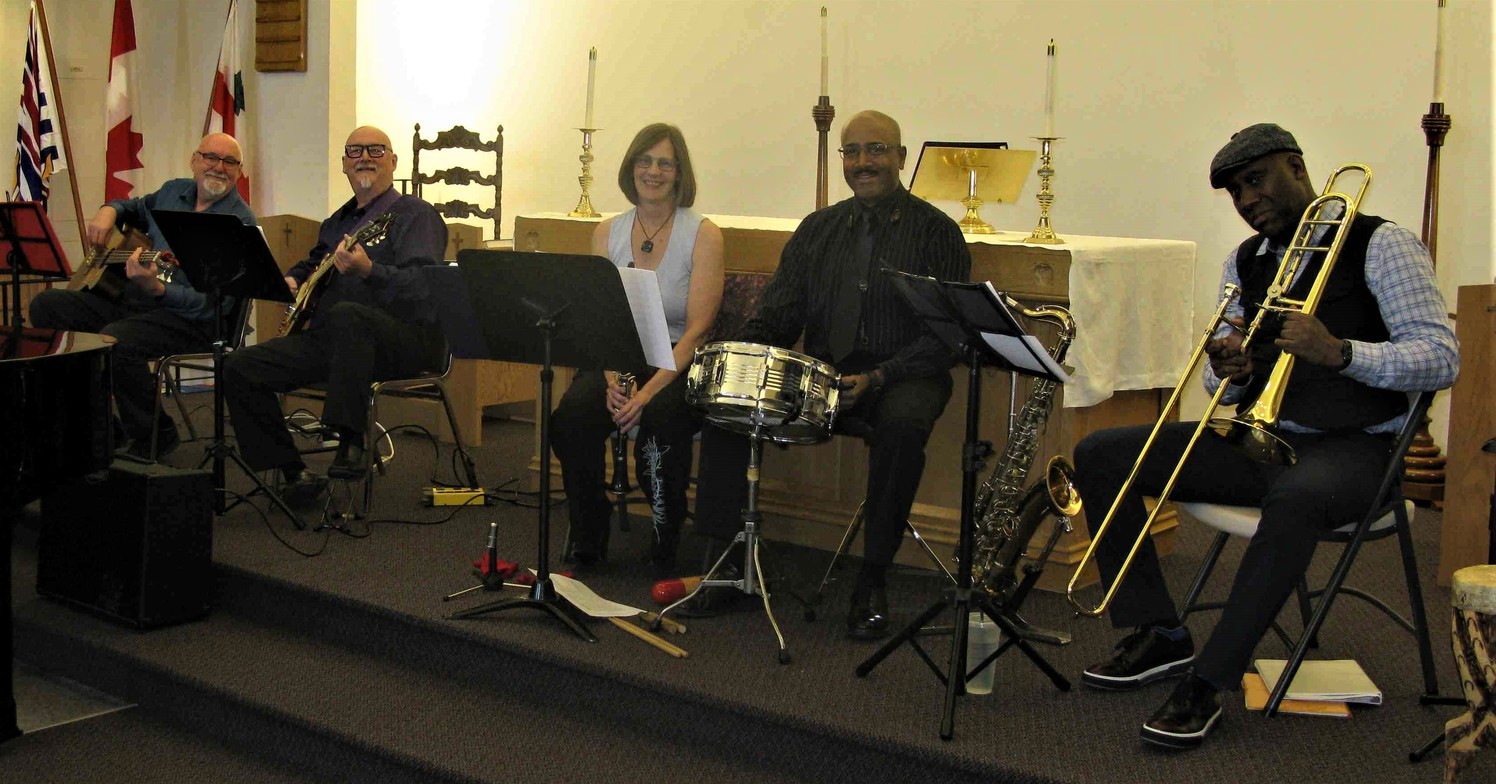 Save to your Calendar
The next Jazz Vespers service will be held on Sunday, April 28th at 7:00 pm.
Our featuring guest artist is:
Kathryn Le Gros with 5 Shadez of Blue
5 Shadez of Blue is a jazz band that enjoys playing jazz standards as well as "almost" jazz standards. The band is young in terms of playing together, but the members of the band are very experienced musicians, playing with other jazz groups and even other classical ensembles. They have performed at many private functions and more recently in public events and concerts. This Jazz Vespers will feature Marnie Setka-Mooney on vocals; David Watson, piano; Ken Hackshaw, sax and flute; Winston Lewis, trombone and percussion; Kathryn Le Gros, clarinet and percussion; Vic O'Connor, guitar; Kevin Carter, guitar.